2014 China Rubber Conference/China Rubber Exhibition Held in Qingdao
On March 26, the global biggest and also the most professional rubber conference sponsored by China Rubber Industry Association—2014 China Rubber Conference/ China Rubber Exhibition was held in Qingdao. Nearly thousand delegates from domestic and abroad rubber industry attended this meeting.
Around the themes of "Technological Innovation, Green Energy, Brand Creation, Restructuring Transformation" , domestic and abroad experts deeply analyzed and explained issues like domestic and international macro-economic situation, economic operation of Rubber industry, China rubber industry strategy, natural rubber market price trend, global rubber supply and demand, imports and exports of rubber products.


Conference Venue Speech by Deng Yali, President of China Rubber Industry Association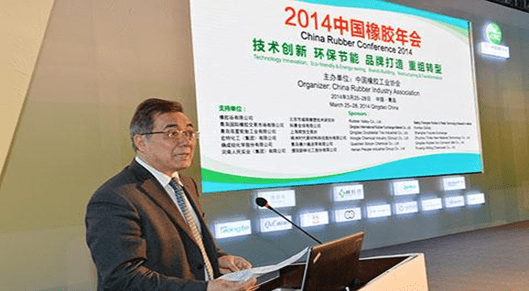 Speech by Li Yongwu, President of China Petroleum and Chemical Industry Federation