Innovation is the core value decided since the establishment of Quechen. It's also the motivation source of our advocating green environment and sustainable development.
As a national key High-Tech enterprise, Quechen's innovation comes from our R&D ability. We integrated original R&D center and invited globally famous experts as our chief scientists. 3% of sales turnover would be invested as research and innovation special fund every year. 30 millions RMB was spent as 1st phase investment to establish "Quechen Silicon Chemical Co., Ltd. Wuxi New Materials Technology Institute", abroad experienced experts respectively as dean and Application & Development head. This institute already possesses 3 research centers (Technological Equipment, Environmental Care and New Product Development) and 3 labs(Physical, Chemical and Central Lab).
Quechen is continuously increasing expert reserves in materials science,inorganic synthetic chemistry, fluid & surface control, high-throughput experimental design and process technology. This makes Quechen R&D team global, diverse and flexible, and gives customers perfect technical support to enhance the technical level of the industry and create breakthrough new products.
Quechen works with part of key customers to develop next generation of silica products,and directionally develop new products based on customer request to realize win-win cooperation.
Q&C Physics Lab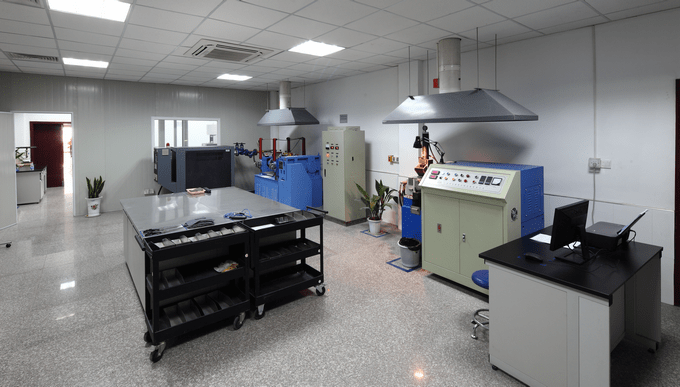 Q&C Chemistry Lab